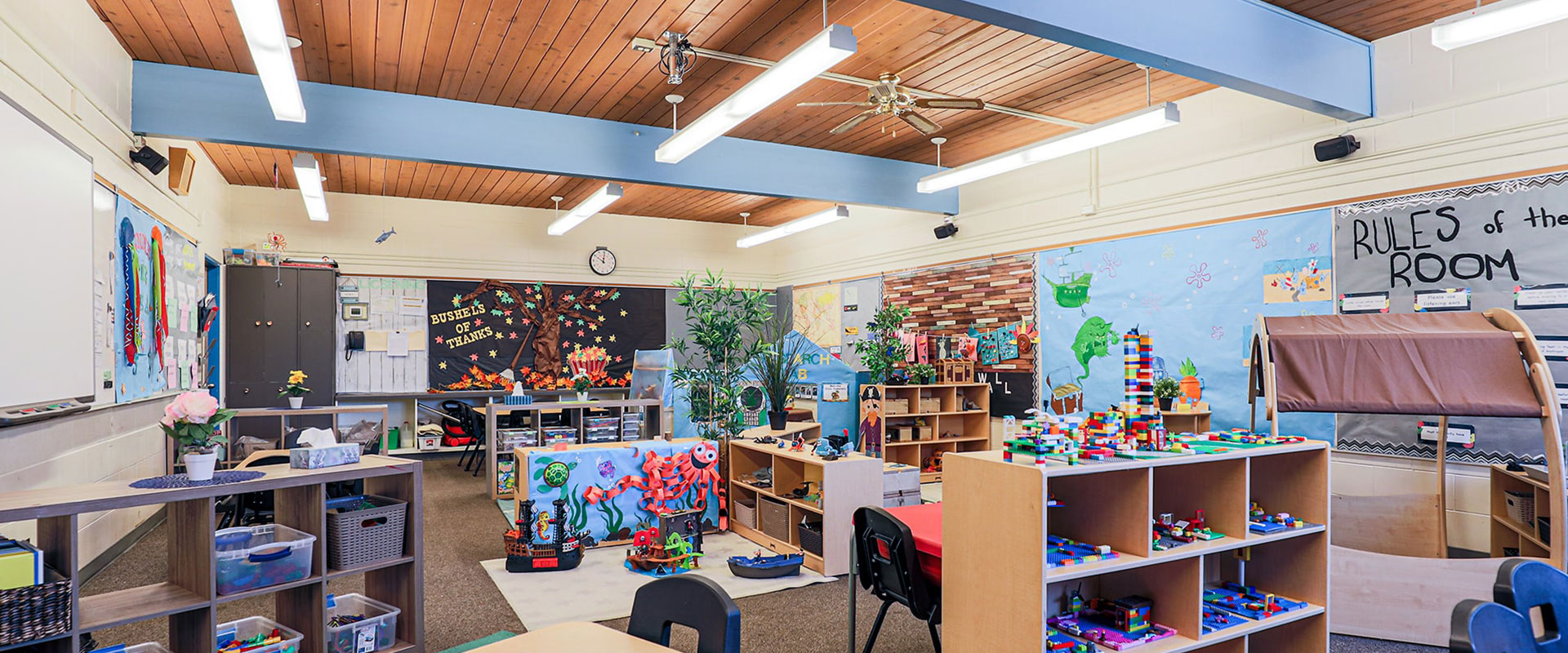 SIGIS Child Care Society is committed to creating an environment that partners families and educators together to support the inclusion of all children.
Our Educators are committed to professional growth, and we are reflective on our growth as a Society.
We continuously strive to improve in all we do; to embrace the opportunity to lean and grow.
Why we do what we do
our mission
Mission
Statement:
SIGIS Child Care Society fosters a safe, respectful and supportive environment that inspires children and educators to reach their full potential. Educators invest in building connections with the children that develop warm, caring, nurturing and stable relationships. We provide a curriculum that enables each child to develop new skills to prepare the child for the future. This is done while encouraging children to express their ideas about their surroundings through participation in the program.
our Society
How we
Operate
SIGIS Child Care Society was formed in August of 1994 as a non-profit society. SIGIS Child Care is governed by a volunteer Board of Directors, which consists of parents, residents of St. Albert, and any other community member interested in quality child care.

SIGIS parents are encouraged to participate on the SIGIS Board. Monthly board/parent meetings are held virtually or in person and parents are encouraged to attend and have an active role in determining the quality of child care the children receive.
our philosophy
An Emphasis
on Learning
Educators are aware of the developmental milestones of the children and build onto them by incorporating them into a curriculum focus. Planning is high quality while challenging children's thinking and creativity. This is done by weaving an educational component into the lesson plans. Educators set the foundation for children to be ready for school.

our educators
About our Team
SIGIS Child Care Society understand that a program is only as successful as the team of Educators that are working directly with the children. At SIGIS we take great pride in selecting Educators that are committed to getting to know your child/ren and supporting their development. We want your child/ren to reach their full potential while in their care.

All educators hold minimum ECE Level 1 certification while all other are certified as an ECE Level 2 or Level 3. All SIGIS educators hold a valid First Aid certificate and have undergone a criminal record check.

SIGIS Child Care Society currently employs 150 educators. of those educators 73% have been at SIGIS for more than 2 years.
Our Daycare
Our Daycares, in two convenient locations in St. Albert, foster learning through play.
SIGIS provides a well-enhanced environment that allows children the opportunity to extend their learning and strengthen cognitive connections. Enhanced areas are more inviting and fun for the children and encourage exploration while bringing in real-life components that promote learning.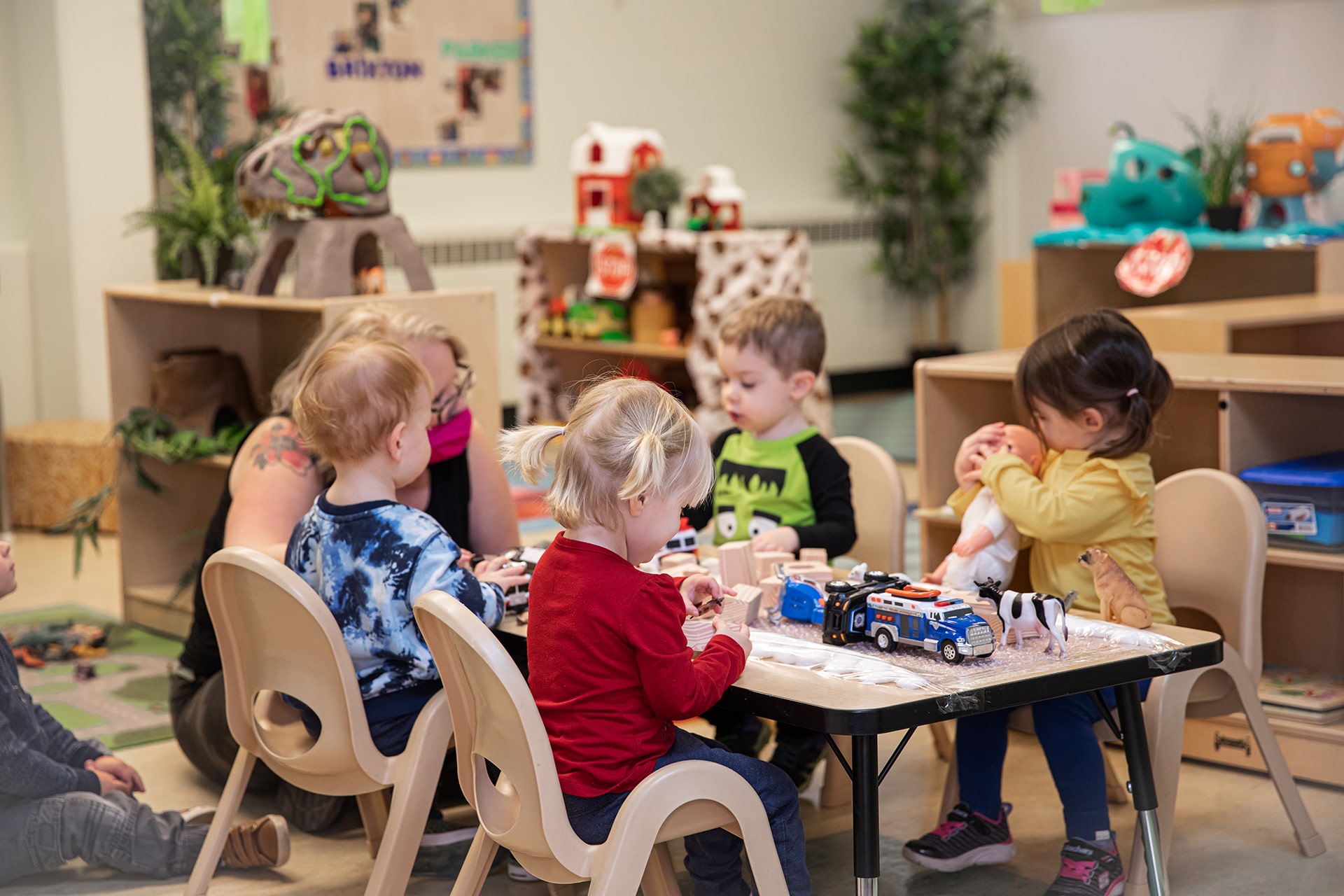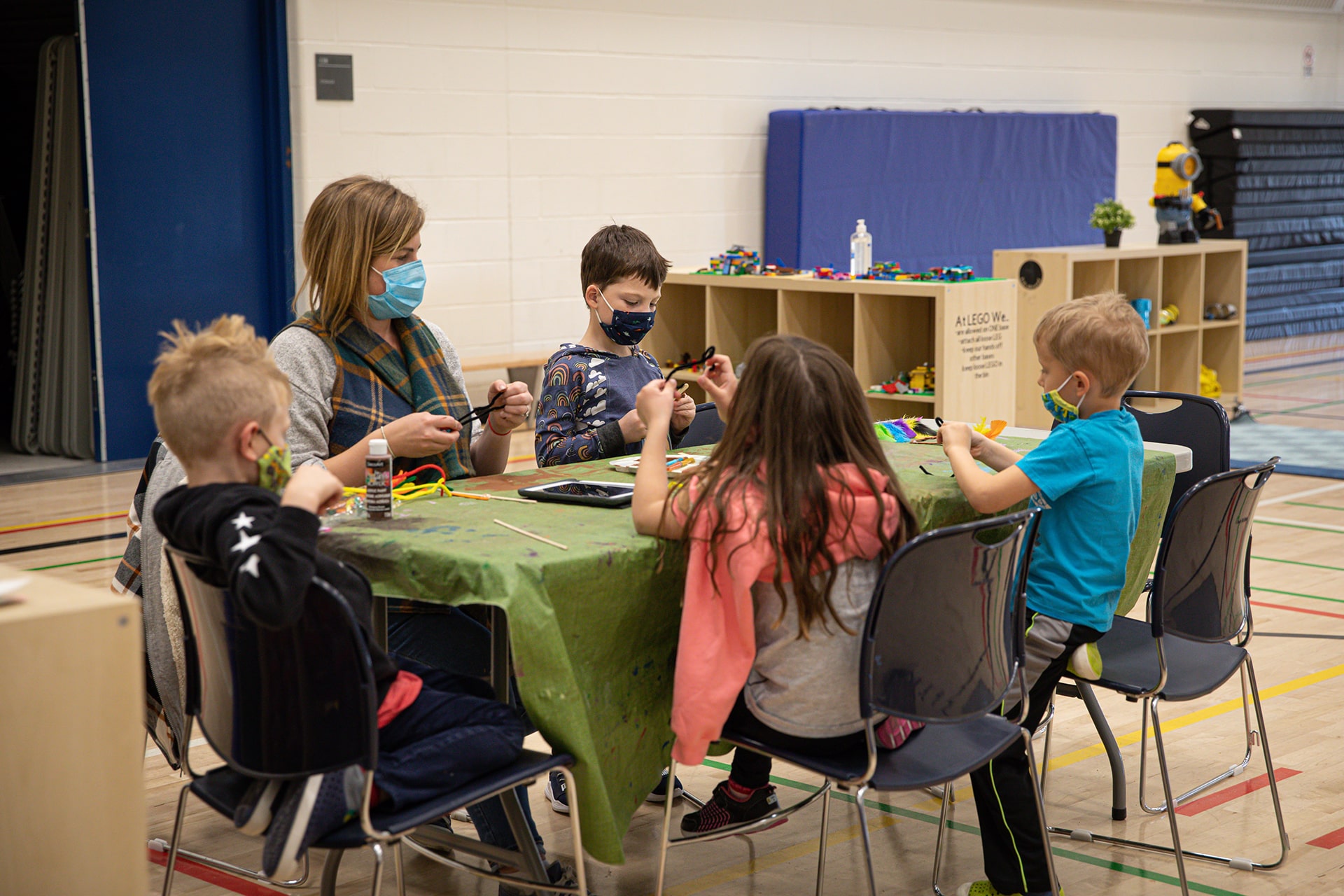 Our Out of
School Care
SIGIS Out of School Care Programs are located throughout many St. Albert schools.
SIGIS provides a well-enhanced environment that captivates the advanced needs and interests of school-aged children. In addition to enhanced play spaces, a variety of project-based activities are provided to facilitate and build on their quest for knowledge while developing great relationships with their peers
Our
leadership
team
The consistency of leadership is strong; the Executive Director/Directors have been with SIGIS since it's creation, which has created a strong foundation. SIGIS is proud of the dedicated team of Educators that work alongside the administrative team to implement the highest quality of care.
Tricia Cunningham
– Executive Director
Heather Soetaert
– Director