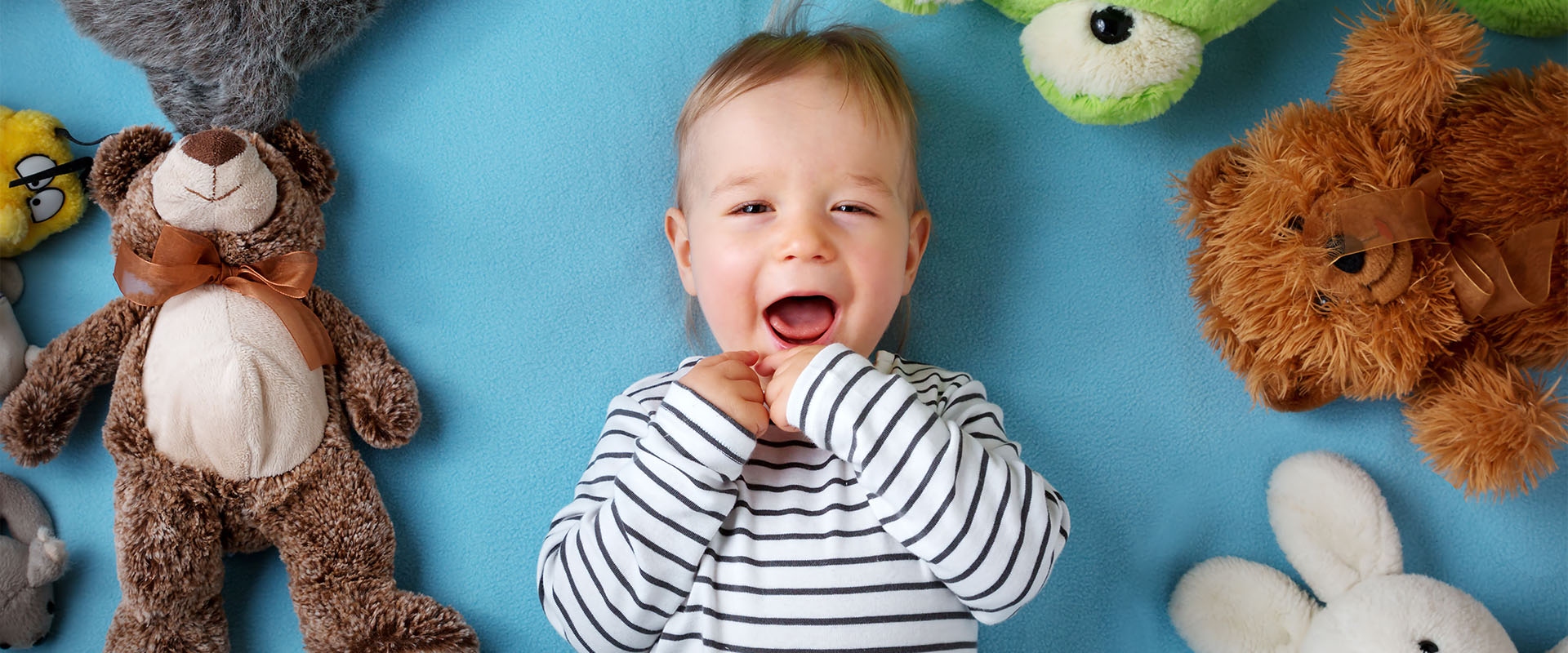 The Environment
When infants & toddlers feel safe, they develop trust in their educators which fosters their overall development.
The physical environment for infants & toddlers provides a calm, warm, inviting atmosphere.

The layout and physical space of the room supports the specific developmental needs of this age group. Areas are provided for individual and small group play with the equipment geared towards fostering the development of infants & toddlers.

Educators set up enhanced play spaces which are regularly rotated with a variety of equipment that encourage children to try new things. The daily routine establishes stability and familiarity for the younger children while still allowing flexibility to meet their individual needs.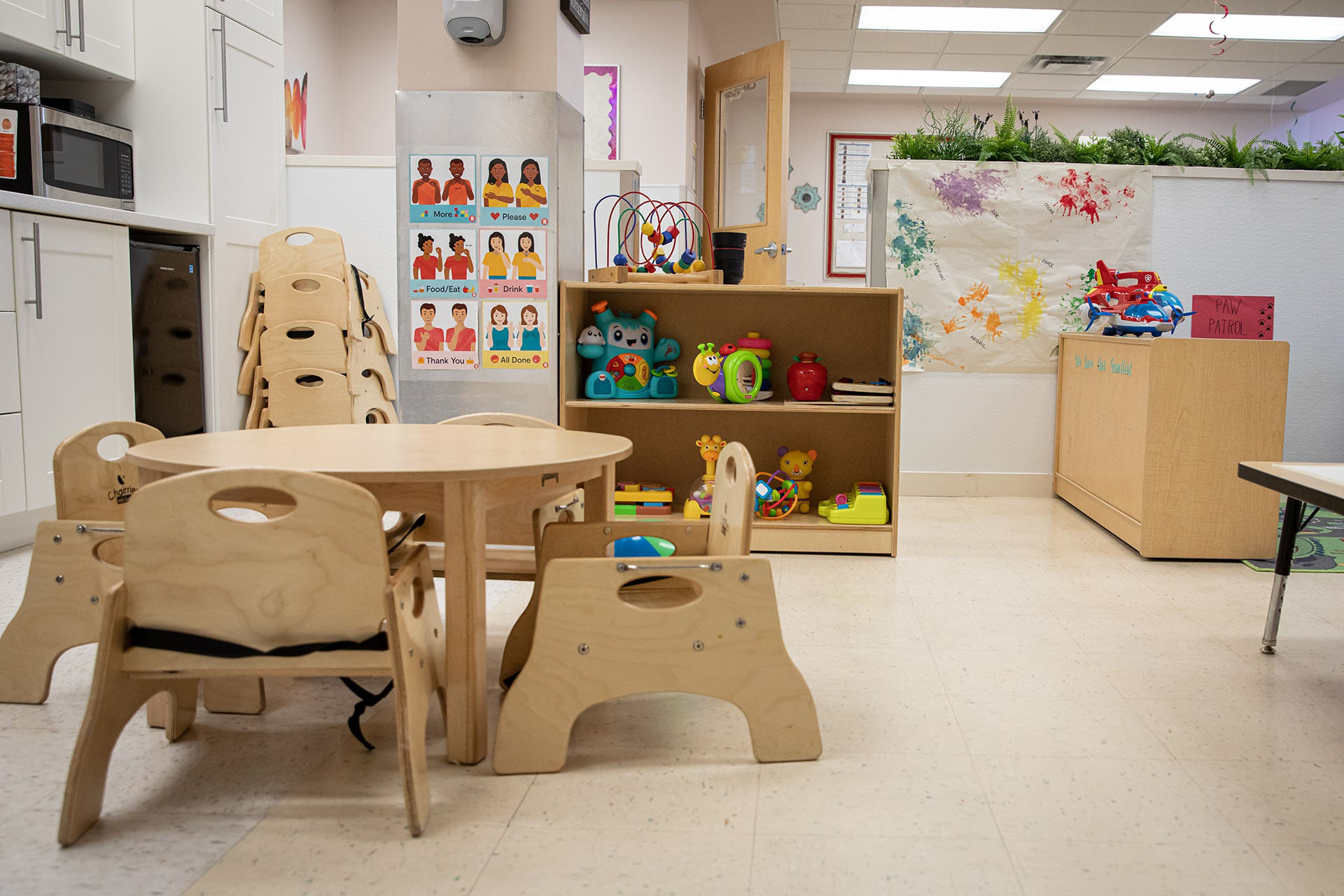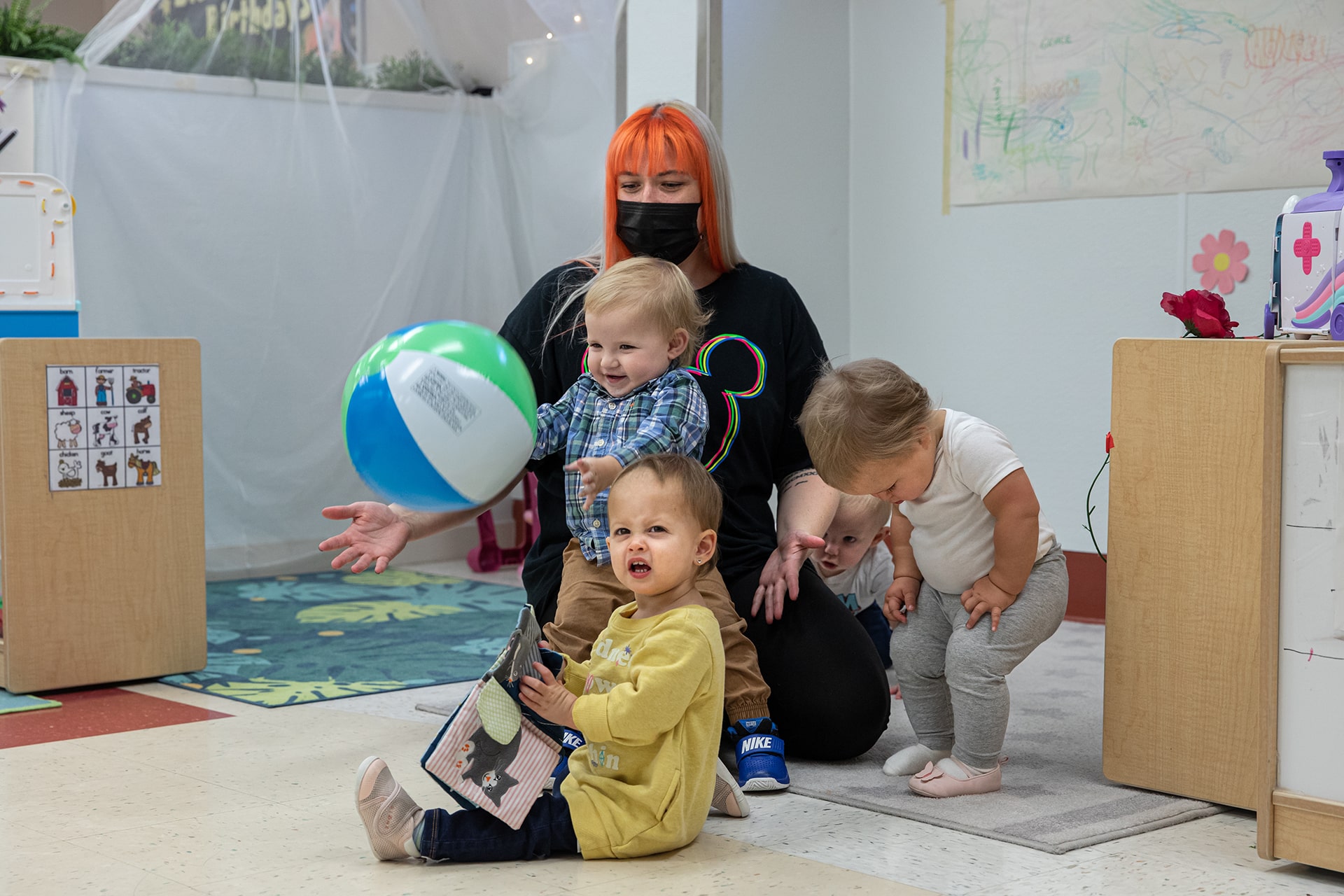 Lesson Planning
Educators understand infant/toddler development and have realistic expectations of the children. Lesson plans for infants & toddlers focus on their natural curiosity and the importance of repetition to build their skills. Lesson plans incorporate their need to explore while ensuring that activities that focus on key developmental areas (I.e. language development) are woven into the planning.
Physical Activity
Outdoor play & physical exercise is an integral part of our daily lesson plans and occurs in all seasons even if it is in small intervals of time. We believe in creating an environment that fosters healthy, physically active children. Educators ensure that children are provided with daily outside/physical play (as weather permits). In addition to utilizing our licensed outdoor play space, educators and children will explore nearby fields, walking trails, and other natural areas. These spaces allow the educators to plan additional experiences which will broaden children's learning and knowledge. Educators have access to strollers and wagons to make getting to and from these experiences safer.